Hello ambitious ladies,
How are you all doing? Hope every one of you is achieving the goals you had set for yourself.
You all must be aware that along with your work, your wardrobe also speaks volumes about you at the workplace. You certainly can't afford to look like you've walked from a red-carpet event but you also don't have to look like a plane jane. The key to dressing for success lies in finding the middle path. To help you find it, we've compiled a small checklist of must-have accessories for work.
A big & basic handbag bag 
Working women tend to spend a lot of time outside their homes, that's why it's advised to invest in a handbag in which you can fit your entire universe. Your lipsticks, your laptop, everything. We suggest you buy a handbag in a neutral color so you don't have to worry about it clashing with any of your outfits.
A watch
It's been observed that people who wear watches are taken more seriously than people who don't. Add a watch to your outfit and you'll instantly look more professional and poised. It's best to opt for a basic metallic watch. If you're daring enough you can also opt for a watch with a big dial but never ever wear a digital watch to work. Just don't.
Classy stud earrings
Stud earrings are a piece of jewelry, you don't have to think twice before wearing. Most stud earrings are lightweight and hence can be worn every day; all day long. The best thing about stud earrings is they add a subtle twinkle to your look which makes you shine better at your workplace.
Leather pumps
You don't have to wear them daily but on days you want to stand high or seal a deal with a new client, pumps will add so much authority to your aura. Just make sure the heel isn't any longer than 5 inches and the pumps are clean and shiny. Though adding a hint of color through footwear seems like a good idea but since pumps already attract a significant amount of attention, it's better to wear neutral colored ones to office.
A delicate pendant
No matter a woman goes out to work or not, pendants are a must have for every woman. When selecting a pendant for work, avoid the pendants that are big and blingy.  Select a pendant that's simple and sleek. Like the one below.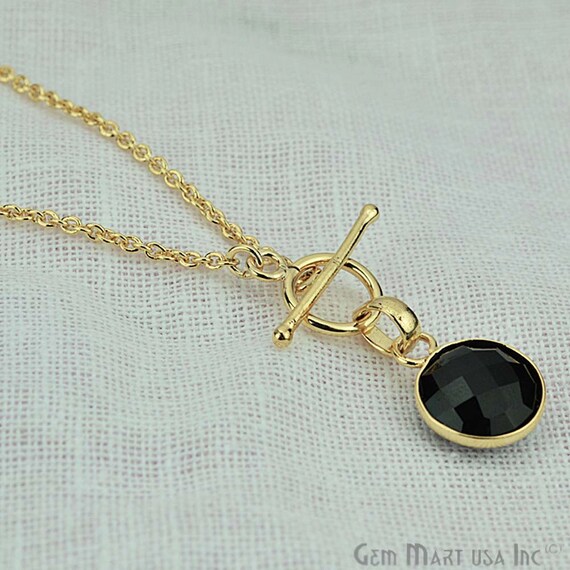 When it comes to looking glamorous in office, less is always more. Try to keep your accessories sharp & minimalist and climb up the ladder to success looking like a diva.
✨ If you're passionate about jewelry making and fashion jewelry, do visit our  Etsy Shop. We promise you won't be disappointed with our wide range of jewelry and jewelry making supplies available at pocket-friendly prices. ✨